Search.kak plugin that aims at improving beyond baseline :grep somewhat inspired by CtrlSF.vim.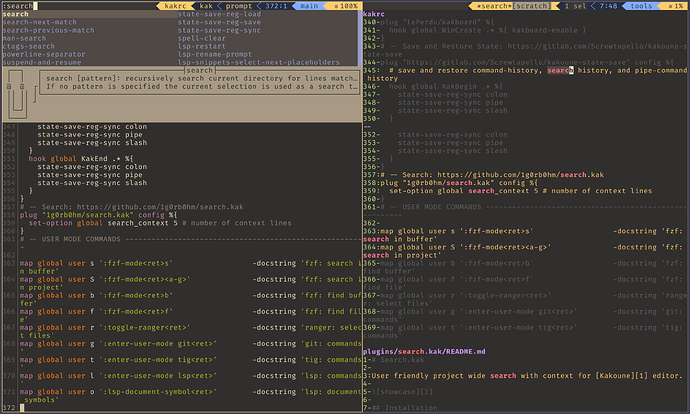 Features
Search and display result in a user-friendly view with adjustable context.
Easily navigte between search hits speeding up exploration.
Planned
Edit mode that is incredibly useful when working on project-wide refactoring.
Maybe you find this useful as well.
Cheers,
@1g0rb0hm