Before making the switch from neovim, I had a very sparse configuration, with only a few plugins, trying to delete as many plugins as possible.
Though, GitHub - nacro90/numb.nvim: Peek lines just when you intend was never discarded because it brought me so much value for as simple as it is.
I tried to recreate it in kakoune

declare-option -hidden -docstring "line to go back too in case the jump-to-line prompt is aborted" \
    int beforelinejump

define-command -hidden -docstring "start a prompt to preview and jump around a file by line number" \
jump-to-line %{
    set-option buffer beforelinejump %val{cursor_line}
	evaluate-commands %{
        prompt ":" nop \
            -on-abort %{
                edit %val{bufname} %opt{beforelinejump}
            } \
            -on-change %{
                try %{ edit %val{bufname} %val{text} }
            }
	}
}

map -docstring "interactively jump to line" global goto ':' '<esc>: jump-to-line<ret>'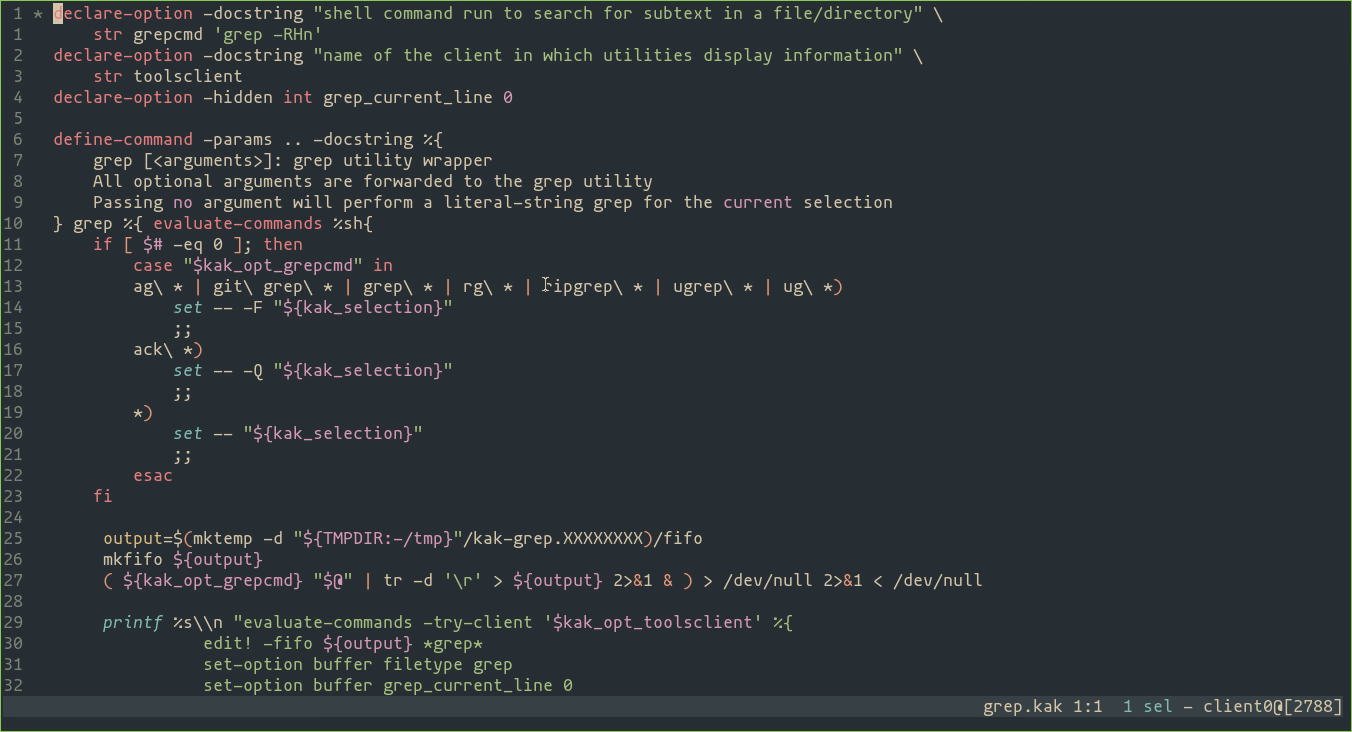 Let me know if you can think of a more efficient way to jump.
This is my first "plugin" for kakoune, still trying to figure it out.
Edit: added the -on-abort switch to reset your position in the file if you cancel the prompt.




Please note that Orcan Tiryakioğlu (nacro90) does not endorse (AFAIK) this snippet.