Hi, I am experimenting kakoune with racket.
One problem troubles me, racket (and scheme) has a lot of functions that look like string->list or int->string.
However, the completion candidates disappear if I type beyond - or >.
How can I keep narrowing completion list that contains special chars like - or >?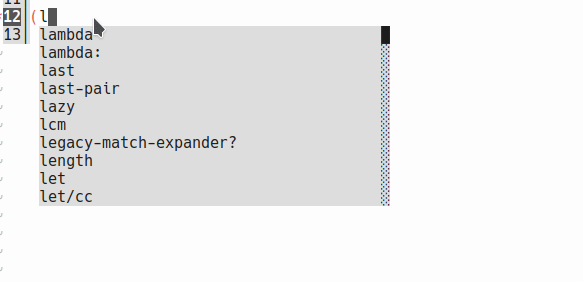 I tried
set-option buffer extra_word_chars '>' '-'

but doesn't work.