Hi all, I finally put together a repo for a kakoune port of my not-super-popular colorscheme Mystical Tutor. It is available at https://github.com/caksoylar/kakoune-mysticaltutor.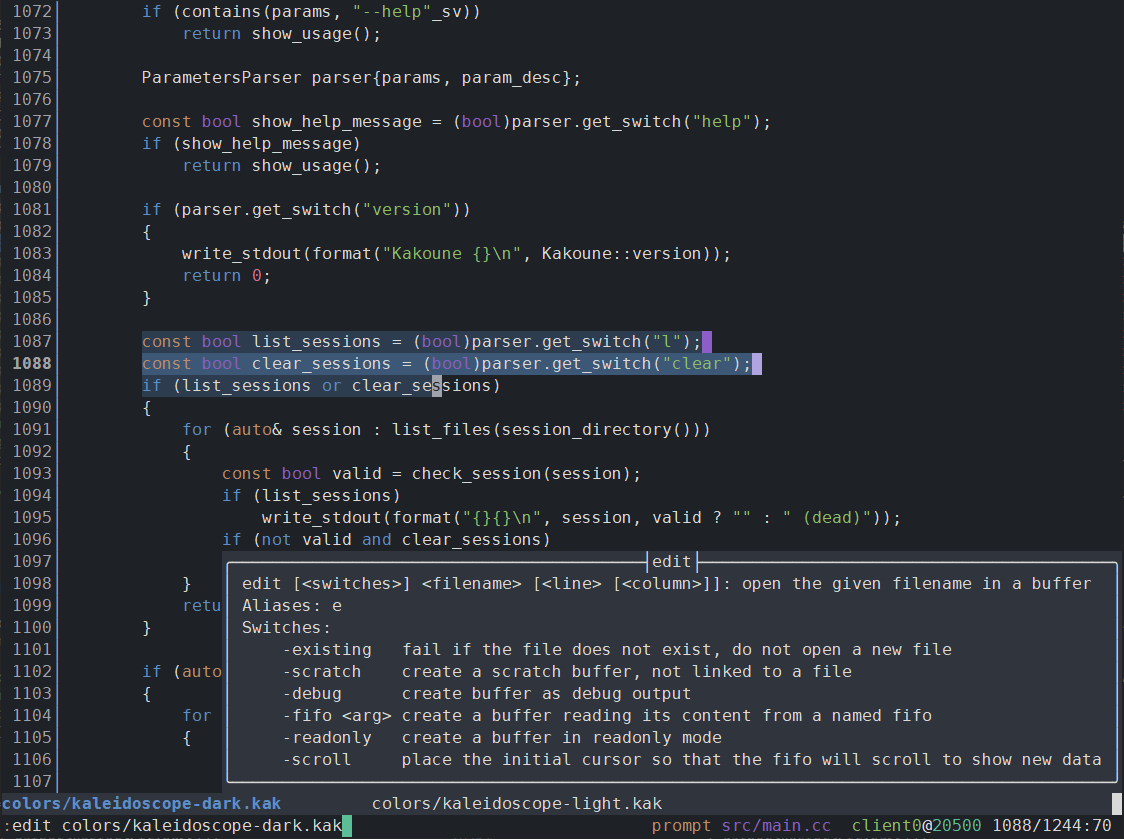 Its main "innovation" is using alpha-blended colors for selections, thus syntax highlighting is still preserved inside selections, as in the above screenshot. I also made sure that all primary and secondary selections are distinct both for main selection content, cursors and cursors at end-of-line.
Thanks to @ftonneau for the compilation of themes in the "see also" section and @mawww for rgba colors and making it easy and intuitive to define colorschemes.
Edit: Added more terminal themes in the main repo for Windows Terminal (thanks @jordan-yee), Alacritty and Kitty.