I'm writing a tagbar-like plugin for kakoune. Currently it works like so: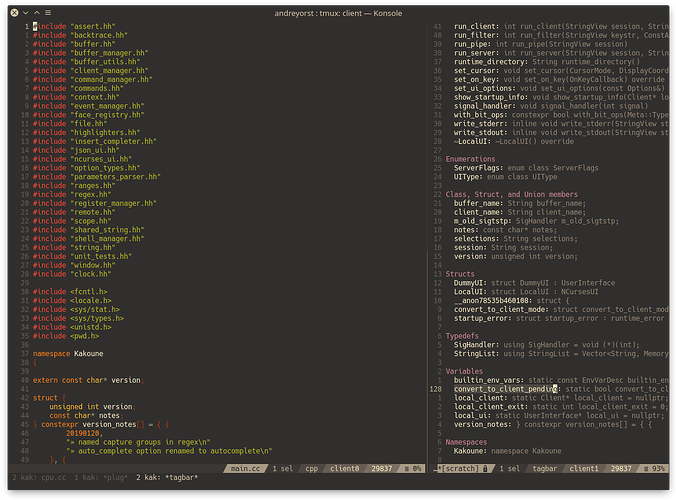 Displaying tags in indented named blocks, like Functions, Variables, etc.
I'd like to utilize a tools client for it, in a way that tagbar will always appear as a panel at the side of the screen (in tmux), and if I select the tag in it and press Ret the jump to the tag will be executed in non-tools client.
Currently if I press Return key, tagbar will jump to the definition of the tag in current client, which will look like so: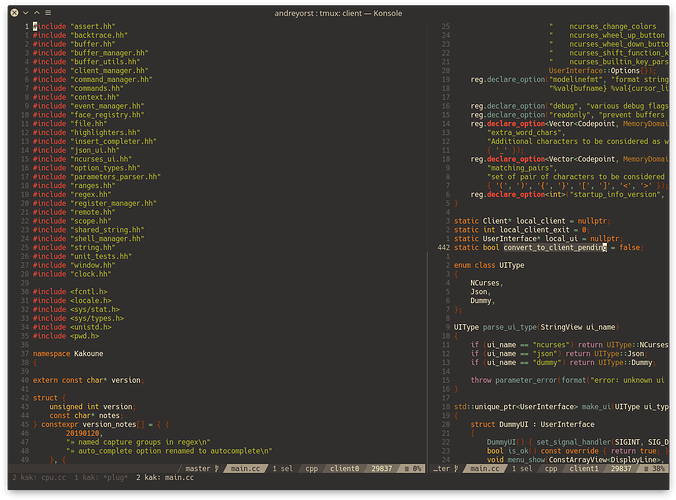 So, I suppose I need to store parent client (a client that spawned tagbar) somewhere and execute jumping inside it, instead of tools client itself, but I'm not aware if there is a proper way for this. Any suggestions?
That would also be great to have same behavior in grep running at tools client, since grep will open search result in tools too, which is kinda strange, because tools client should be for tools only.