Kotlin language support for the Kakoune editor.
repo: kakoune-kotlin.kak
See the repo directory kt/countWords.kt for demo on a kotlin integration with kak use-case.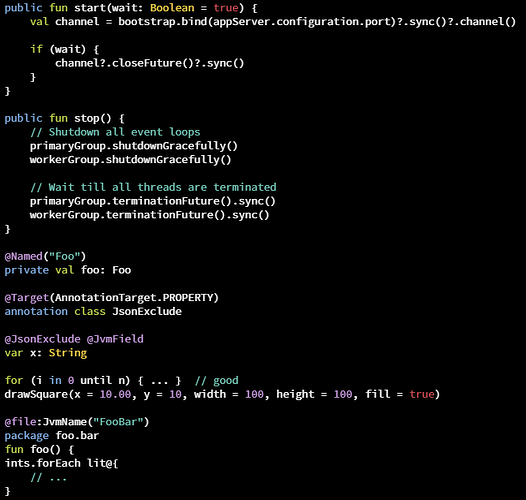 Thanks guys and enjoy.
Update: kscript is now a requirement to parse kotlin.kak file (instead of awk).
countWords.kt now returns the line, paragraph, sentence, and word count.